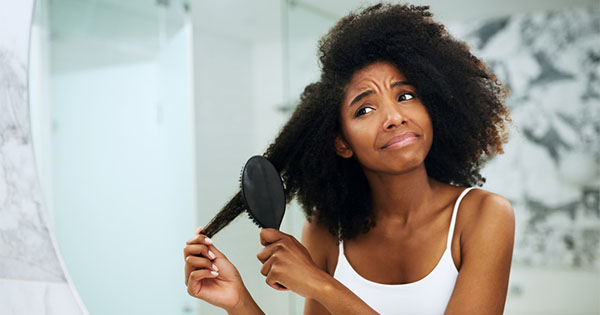 It all began with Madam C.J. Walker, the first Black female millionaire in America, according to The Guinness Book of World Records. She made her fortune by creating homemade hair care products for Black women. Walker died on May 25, 1919, at the age of 51. At the time, she was the wealthiest African American woman in America.
Walker said she'd learned about hair care from her brothers, who were barbers in St. Louis. She took that knowledge and developed her own product line, known as Madam C. J. Walker's Wonderful Hair Grower. She sold her products door to door, all the while teaching Black women new ways to groom and style their hair.
The company's first annual conference was held in the summer of 1917 with 200 attendees and is believed to have been among the first national gatherings of female entrepreneurs.
Fast forward to year 2023, where Black entrepreneur for 30-plus years Victoria England Bates has that same super power: Making women feel and look beautiful.
"I always had a passion for making people look good," Bates said. "If you look good then you feel good. And so, you would definitely start with the hair because no matter what you have on, if your hair looks good and it gives you confidence, then the rest just flows."
Like many things, hair is universal. A personal trend or staple. For Black women, it's often a major part of their identity.
Styles have ebbed and flowed over the years, with celebrities often at the forefront of major updates.
"You have so many trendsetters," Bates said. "I can recall Anita Baker. Everybody wanted the 'Anita Baker haircut.' And then it was Toni Braxton."
These days, Black women have plenty of readily available options at any price point.
"We still want to take care of what's ours and have the ability to go from one to the other," Bates said. "You can transition from your wigs, weaves, braids, whatever have you, if that's what you are feeling at the end of the day."
And for Black women, the hair salon offers a whole lot more than trims and styling. It's a place where women can walk in with the world on their shoulders and leave feeling accomplished and ready for anything.
There are many different hairstyles for Black women. Some styles like locks and twists — or sometimes even rocking their natural texture — have only recently become more accepted by schools and employers.
"Things are more acceptable now then they once were," Bates said. "There was once a time when everybody wanted their hair straight. That's all that was accepted. Now, textured hair is more acceptable."
The hair industry has evolved, too. Now, Black women are more confident in expressing themselves through their hair.
"It's OK for you to be your own self," Bates said.